About Air Doctors Heating and Cooling, LLC
We are a fully licensed and insured heating and air conditioning company that serves most municipalities in Southeast Michigan. Our staff is fully certified and pre-screened so that we can provide our customers with a safe and satisfying experience. With over 100 years of industry experience, we take pride in solving all of your comfort needs. We are a family-based business that has been providing quality service to our neighbors for over 40 years. Contact us today for your onsite estimate of our many services!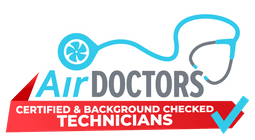 Surgeons of Comfort
The Air Doctors Heating and Cooling, LLC service team is more than just your typical heating and cooling company. Besides being certified HVACR professionals, we also specialize in building performance, equipment performance, and indoor air quality. That means that if you utilize our services, you get more for your money! Our highly trained technicians look for improvements in 3 key areas: safety, comfort, and energy efficiency. We use state-of-the-art tools and technology so that we can meet comfort needs. With precision, we aim to restore the health to your comfort and energy systems, just like a surgeon!
Air Doctors Heating and Cooling, LLC Company Culture
Quality That Sets Us Apart
Mission Statement: It is our mission to deliver the greatest environment through customized comfort for your home and business. We do this by using state-of-the-art products, and the acceptable trade practices of building science.
The Air Doctors Heating and Cooling, LLC service team is not only known for our technical expertise, but we are also your neighbors. We pride ourselves on our commitment to taking care of our customers and viewing them as members of our extended family. Service at this high of a level only comes from viewing our customers in a certain way; People Over Profit.
We hang our hat on quality customer service. To deliver top-rated service, we train regularly. Our technicians are required to go through continuous training to stay abreast of acceptable trade practices, changes in technology, and changes in codes and standards.
Our customer service representatives and dispatchers are also required to participate in continuous improvement training. Our CSRs and dispatchers focus on improving the customer's experience when they contact us and work efficiently to get the customer the help they are looking for. Bottom line, we are here to help, and we want to do our best every day!