Air Duct Cleaning in Metro Detroit
At Air Doctors Heating and Cooling, LLC, nothing is more important to us than making sure your family is safe and comfortable in your own home. One of the most crucial but often overlooked services that we offer is air duct cleaning. 90% of customers who have this service performed have noticed significant improvements in their allergies, asthma symptoms, and overall indoor air quality. If you want cleaner, healthier indoor air, you can count on us to help. We specialize in cleaning ducts of all sizes, including residential, commercial, and industrial applications. We also clean residential and commercial dryer vents, exhaust fans, and kitchen ranges. Contact us today to schedule your duct cleaning.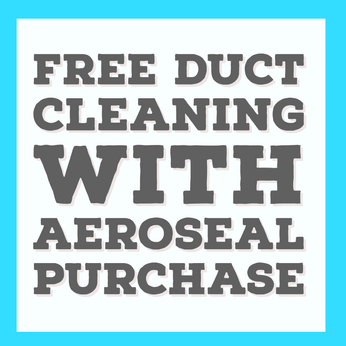 ---
Air Duct Cleaning in Metro Detroit from Air Doctors Heating and Cooling, LLC
Air Doctors Visits WDIV's Live In The D To Discuss Your Indoor Air Quality

NADCA interviews Michele Mason


The NADCA Guide To Proper Air Duct Cleaning
How Your Heating and Cooling System Got Dirty
Vintage Commercial
You Get What You Pay For
Bad For Baby
Allergy Asthma
Air Duct Sealing Service With Aeroseal
Did you know 20-30% of the air that's supposed to blow through your vents is escaping through cracks and holes in your air ducts? You could be wastefully heating and cooling areas like your attic, crawl space, and even behind walls.
Not only that, dust, debris, and allergens are being sucked in and blasted all over your house. Yuck!
This is why your bedroom is freezing, your coffee table is always dusty, and your energy bill is through the roof.
The good news is… we make it easy to fix. Air Doctors Heating and Cooling, LLC offers Aeroseal. A revolutionary new way to make your air healthier and home more energy efficient.
---
Clean Air Ducts Are Essential to Keeping Indoor Air Safe & Providing Allergy Relief
Air Duct Cleaning can help reduce allergies, sickness and many forms of indoor air pollution. Our homes today are airtight and energy-efficient which traps pollutants and contaminants inside. This lowers the quality of the air we breathe. Contaminants such as bacteria, pollen, skin flakes, fungi, hair, dust mites, viruses, and textile fibers build up over time in your air system which circulates each time your system turns on. To maintain acceptable indoor air quality, you need to get these contaminants cleaned out of the HVAC system.
Why is Air Duct Cleaning So Important?
• Children are more likely than adults to be affected by poor indoor air quality.
• Helps improve indoor air quality. Indoor air can be up to 70 times more polluted than outdoor air.
• The average six room house collects 40 pounds of dust a year.
• Most filters are less 50 percent efficient in stopping dirt, dust, pollen, etc. passing through it.
• As much as 50 percent of all allergies are either caused or aggravated by indoor air pollution.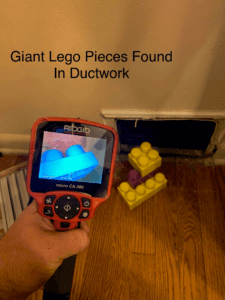 What are the benefits to a clean air duct system?
1. Save Money: A clean HVAC system runs more efficiently which save energy and saves you money.
2. Extend Life of HVAC Systems: An HVAC system that runs efficiently will run less often which reduces wear and tear on your unit. This will mean less repairs and your system will last longer.
3. Indoor air quality: Air duct cleaning can reduce the amount of dust, allergens and toxins in the air of a home.
4. Allergies: If members of your family suffer from allergies, Air duct cleaning can drastically reduce the number of allergens that are present in a home.
5. Smell: Even if there is no mold in air ducts or an HVAC system, they can still make air smell musty and dirty. Air duct cleaning can help reduce that odor.
How much will it cost?
The price and time needed is determined by the square footage of your home and number of HVAC systems. We offer fair and honest pricing and all services will be performed by our trained technicians. You should have your air ducts cleaned every 5 years.
What To Expect
Step 1. Call for a Quote: Give us a call and schedule an appointment. We're always happy to answer any questions and give you an honest complete quote for the work to be done.
Step 2. Time to Clean: During your scheduled time, a trained technician will show up to your home on-time and will utilize the proper equipment and techniques to effectively clean your air ducts.
Step 3. Cleaning Complete: After the cleaning, your technician will discuss what was done, and will answer any questions that you might have.
Call us today to schedule an in home estimate for aid duct cleaning so your system can run more efficiently and improve the air quality of your home!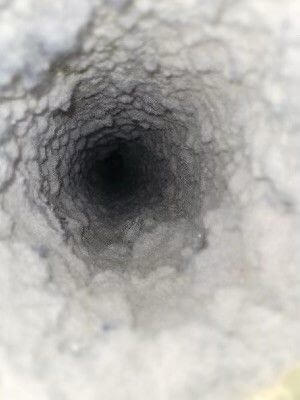 Before
After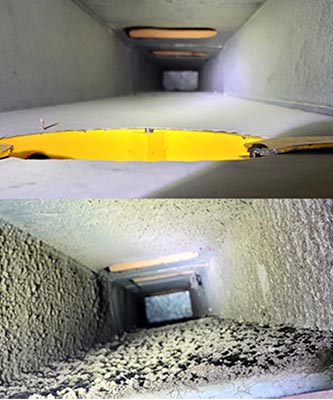 Transformed
---
NADCA Members Follow a Higher Standard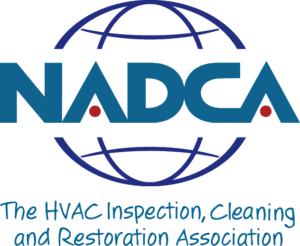 When done correctly, HVAC cleaning is a very beneficial service for your home or business. NADCA's dedication to quality assurance helps ensure and promote a higher standard of performance for all of its members.
A company must meet strict requirements in order to be a member of NADCA.
The company must:
Have at least one NADCA certified Air Systems Cleaning Specialist (ASCS) on staff
Maintain general liability insurance
Agree to clean according to ACR, the NADCA Standards, and comply with NADCA's Code of Ethics. If a company is not going to clean according to NADCA's standards, this must be communicated to the buyer at the time of sale.
View Our NADCA Certification
---
IAQ Product Installation
At Air Doctors Heating and Cooling, LLC, we can supply and install the latest air filtration systems, air cleaners, air decontaminating UV lamps, dehumidifiers, and humidifiers.
Duct Cleaning
Air duct cleaning removes dirt, dust, and other pollutants from your air ducts. 90% of customers who have this service performed have noticed significant improvements in their allergies, asthma symptoms, and overall indoor air quality.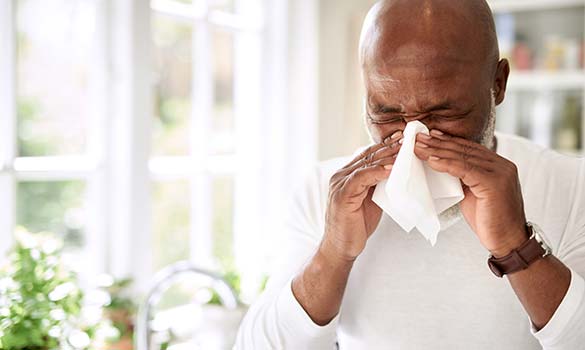 Aeroseal
Don't forget about those leaky ducts. A system is only as good as the duct work its connected to. To optimize your system, you may be interested in Aeroseal. Areoseal is a duct sealing product that seals your ducts and helps improve you air conditioning system in four key areas: equipment performance, energy efficiency, improved indoor air quality, and dust control. Ask us about Aeroseal!