Financing Options
We offer financing through Service Finance Company, FTL Finance, MiSaves, Wells Fargo, Synchrony, and Microf:
Your heating and cooling system will not quit when it's convenient for you. It usually happens at the worst, most inopportune time! That's why we work with multiple lenders to get your system back up and running, stat! You can apply in the privacy of your own home and get a decision in minutes. Some of our lenders, such as Microf, even specialize in lending to below-perfect credit clients. You can be assured that you will always be handled with respect and will not be credit shamed. We can finance you for an unexpected service call or an emergency replacement project. Check out our lenders and find out which financing offer works for you!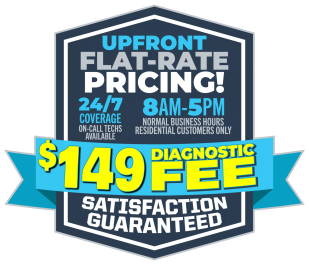 ---
Michigan Saves financing only applicable for equipment or services that are qualified as energy conservation improvements. Contact us for further details.
Apply by clicking the authorized contractor badge
Or call LSI loan center: (877) 867-8522
Michigan Saves Contractor #: 101563
Michigan Saves Standard Program Code # - 9269
Residential Financing with Michigan Saves
Commercial Financing with Michigan Saves
Partnering with MI Saves, Team Financial Group offers commercial financing at competitive rates for energy efficiency projects including HVAC. Ask us about financing options or reach out directly to Team Financial Group to get the process started today:
---
Wells Fargo Financing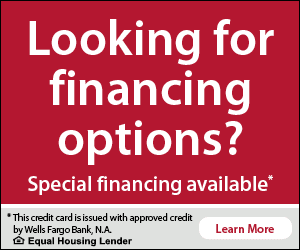 Buy today, pay over time with the Carrier® credit card, issued with approved credit by Wells Fargo Bank, N.A. an Equal Housing Lender.
With approved credit from Wells Fargo, you'll enjoy:
Convenient monthly payments
Flexible financing options
Easy online account management
Plus, by taking advantage of financing, you won't use up your existing funding sources, like a home equity line of credit, other credit card or bank account. They'll still be available when you need them.
Please contact us to find out which financing options are available to you, or to learn about special financing promotions.
---
Synchrony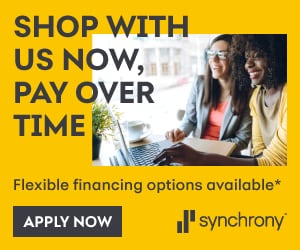 APPLY TODAY,
TAKE TIME TO PAY
With promotional financing from AIR DOCTORS HEATING COOLING, major purchases don't have to wait.* Get what you want now and pay over time.
*Subject to credit approval
---
---
---
Hassle Free Monthly Payments with no credit necessary with Microf!
Microf is a relationship based company that places top priority on the wants and needs of our customers. Our innovative rent-to-own strategy provides unmatched flexibility to consumers through quick response times and multiple payment terms and options. Microf helps restore the heating and cooling needs of the consumer with an affordable monthly payment through our extensive contractor network.
5 Things You Need to Know About Microf:
We specialize in lease purchase options for residential replacement HVAC systems.
We have a simple application process.
We offer near-real-time Pre-Approval, Further Review, or Decline decisions.
We offer convenient and affordable monthly renewal payment options based on 36, 48, or 60 months to ownership.
Customers can take advantage of meaningful monthly payment and early purchase option discounts.
---