Many of our customers who own commercial buildings may have their building heated by a boiler. A boiler is a device that uses pressurized hot water or steam to provide heat to the building's occupants. Boilers are generally used in larger buildings or applications because traditional forced air heating and cooling systems become too costly to install and maintain, once they reach a certain size and capacity. Buildings such as schools, office buildings, churches, apartment complexes, etc. generally have boilers for their heating needs.
What is a CSD – 1 test?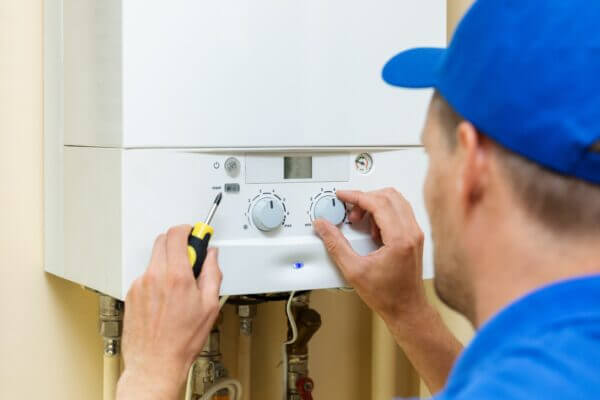 The name CSD stands for "Controls and Safety Devices" and it refers to a standard that is published by the ASME (American Society of Mechanical Engineers). This publication outlines the requirements for Manufacturers, Contractors, and Building Owners to build, test, and maintain the boiler and its associated systems. The Control and Safety Device standard was adopted by the state of Michigan and it is now a state law. The law requires the owner to get their boiler(s) inspected and tested based on a regular basis as recommended by the boiler's manufacturer. The law places the responsibility on the owner once the system is installed and the owner of the building must find a qualified contractor to perform the compliance testing. The law requires the boiler manufacturers to build their boilers to certain specifications outline by the CSD code. Lastly, the contractor is responsible for following the specific testing procedures outline by the CSD standard.
The qualified contractor will catalog the controls and devices on the boiler and follow a specialized procedure for testing each control based on its manufacturer's recommendations. The test results are documented, and the files must be provided or made available to the authority having jurisdiction. The test is required for new installations and existing installations. The owner is also required to have regular maintenance performed based manufacturers recommendations.
If you are considering skipping out on the compliance testing, it's not recommended. Failure to comply with the CSD – 1 can result in the boiler being locked and tagged, lost of occupancy of the building, and other fines, fees, and penalties. Boilers are enormously powerful energy machines, failures due to neglect can cause loss of life and severe property damage, hence the regulation. Lastly, boiler service can be quite expensive so it better to maintain rather than find someone for emergency service. To avoid issues with boiler downtime or compliance issues its best to work with a reliable contractor to help the boiler in tip top shape.
The Air Doctors Heating and Cooling, LLC Difference
We are certified for CSD – 1 boiler testing. We catalog the boiler and test the controls per the CSD – 1 rules. Additionally, we develop a maintenance schedule for your boiler system that will help ensure that the boiler is safe and reliable. Our plans and packages range from turnkey projects with customer training. This option is beneficial if you have a qualified maintenance staff or operations staff. Other plans provide total piece of mind where we handle everything i.e., logs, testing, record keeping, etc.
Air Doctors Heating and Cooling, LLC are a fully licensed and insured heating and air conditioning company that serves most Southeast Michigan municipalities. Our staff is fully certified and pre-screened to provide our customers with a safe and satisfying experience. With over 100 years of combined industry experience, we take pride in solving all of your comfort needs. We are a family-based business that has been providing quality service to our neighbors for over 40 years. Contact us today to get started.