Your dryer is critical to your day-to-day household operation. The dryer is usually out of sight and out of mind and is generally neglected in many households. This article will discuss one key maintenance aspect that you should not ignore, cleaning your dryer vents.
The US Fire Administration reports that 34% of residential fires originate from dirty or clogged dryer vents. The combination of high temperatures and lint creates the ideal atmosphere for combustion (fire) to occur. Cleaning the dryer vent or exhaust is key to keeping you and your family safe from dryer related fires. The benefits outweigh the costs. Getting your dryer exhaust cleaned regularly will help you in the following areas.
Shorter Dryer Times

With a clean exhaust system for your dryer, it now has an unobstructed flow to allow the heated air to do what it was intended to do, dry your clothes.

Lower Utility Bills

Shorter drying times mean less gas and electricity usage. This means more money in your pocket.

Better Reliability

Dryers do fail and have to be serviced and maintained from time to time. Cleaning the exhaust piping is one of the most recommend maintenance procedures from all of the appliance manufacturers.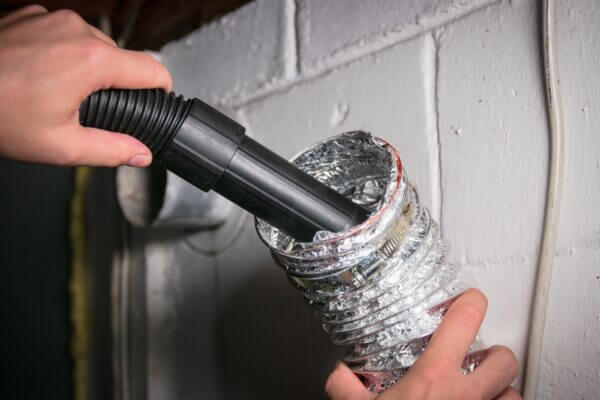 The recommendation is to get your dryer vents cleaned on an annual basis.
How We Clean Dryer Vents
We are NADCA (National Air Duct Cleaning Association) Members. We take pride in doing the job right, and we are held to the highest standards of quality and workmanship. We use a combination of airline tools and agitation devices to help get your dryer vents in tip-top shape.
Book a service call today!
Air Doctors Heating and Cooling, LLC are a fully licensed and insured heating and air conditioning company that serves most Southeast Michigan municipalities. Our staff is fully certified and pre-screened to provide our customers with a safe and satisfying experience. With over 100 years of combined industry experience, we take pride in solving all of your comfort needs. We are a family-based business that has been providing quality service to our neighbors for over 40 years. Contact us today to get started.