Energy Management & Solutions
If you receive high energy bills month after month, there may be solutions through the use of building sciences. We offer professional energy audits with customized reports, full-scale energy retrofit projects, and air sealing. All of our Home Performance Professionals and Energy Auditors are certified by the Building Performance Institute.
Request an Energy Audit
About Our Precision Home Performance Inspections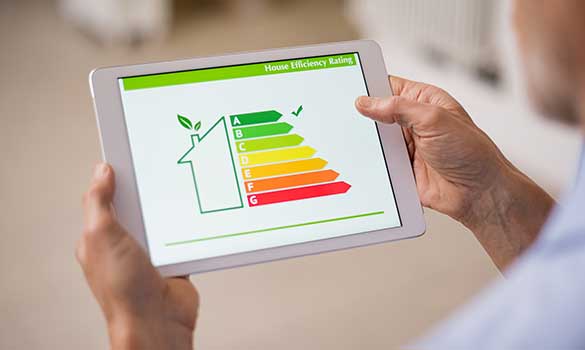 ---
Energy Audits
During our comprehensive energy audit, one of our certified technicians will evaluate your residence or business and determine if there are remedies to any wasteful energy use. After the audit, we will generate and deliver a report that shows the necessary actions needing to be taken to make your property and equipment more energy efficient. This customized report will include information on simple payback, return on investment, and more.
Energy Retrofit Projects
We provide full-scale turn-key energy retrofit projects, including lighting, HVACR, and building envelope upgrades.
Air Sealing
We offer air sealing, which reduces and eliminates air leaks from duct work. Air sealing increases comfort by reducing air leakage as well as electrical and natural gas consumption.
We offer 3rd party blower door testing to comply with the Michigan Residential code.